Opening a business can be a daunting task. Franchises provide the proven concept, training, support and technical expertise  to make the transition from employee to entrepreneur.
Due diligence is about research and education to find the right business model, financing, legal and support services.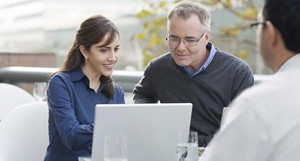 The good news is that hard work is something you're used to; from managing your career and coordinating family obligations; you have dug in and got your hands dirty numerous times along the way.
While some of those considering the jump to owning their own franchise may have a good sense of the type of business they want to own, it can still take plenty of time to nail down the right fit.
With so many options to choose from, we make your journey by doing the research and analysis you need. At no charge to you, we will present some of the best franchises available today! Some may surprise you, but all are supported with proven results!