Opening a business can be a daunting task. Franchises provide the proven concept, training and support necessary to make the transition smoother and more successful.
Due diligence is about research, education and finding the right service partners; such as funding and legal. The focus is on finding the right fit for you. Due diligence can be tiring and a lot of hard work.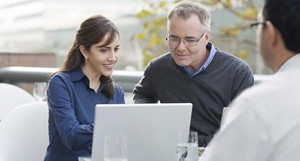 But, hard work is something you're used to; from managing your career and coordinating family obligations; you have dug in and got your hands dirty along the way.
While some of those considering the jump to owning their own franchise may have a good sense of the type of business they want to own, it can still take plenty of time to find the right fit and get things done.
With so many options to choose from, we make it easier by doing the research and analysis you need at no charge to you. We present and highlight some of the highest graded franchises available!